WHICH PRODUCT IS RIGHT FOR YOU?
Different product types for different uses.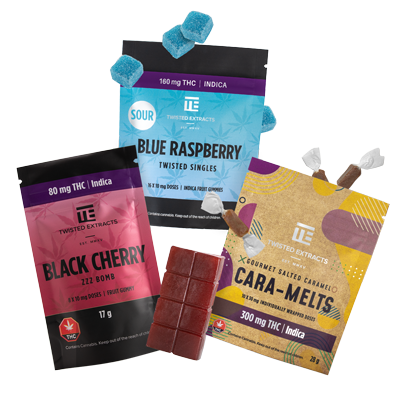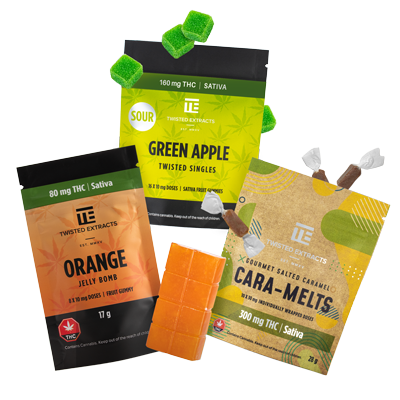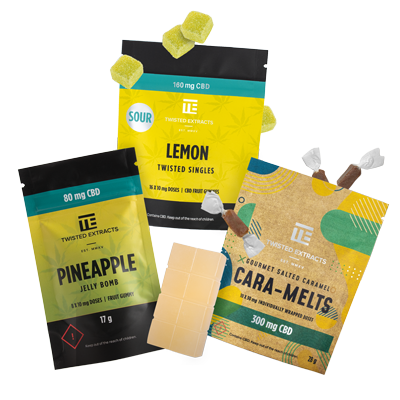 Use the Product Finder Tool to see which of our Indica, Sativa or CBD edibles are right for you.
Our Original Jelly Bombs are designed to make it easy for you to section off the perfect amount no matter what your ideal dose is. Each Jelly Bomb contains 80 mg of cannabinoids and is marked with score lines dividing the gummy into 8 equal pieces for precise and accurate dosing.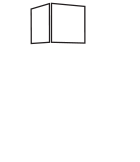 The Jelly Bomb
The score lines allow you to choose your ideal dose. New to edibles?
We recommend starting with a 5 – 10 mg dose. Lab Tested
Our products are lab tested so you know exactly what you're getting.
Where to Buy Twisted Extracts
Not sure where to buy Twisted Extracts products? Check out our list of 'Where to Buy' vendors. Each vendor on this list carries our full product line.