Peter Grinspoon's life as a physician and medical school lecturer, father and husband, sailed along on seemingly idyllic seas. But no one can outrun the storm indefinitely. The hurricane hit on a winter day when a state trooper and a Drug Enforcement Agency officer appeared in his office. They knew he'd been writing phoney prescriptions for Vicodin. What they didn't know was that Grinspoon was the one addicted to the opioid pain killer.
Grinspoon was an early member of what is now a big club: successful, functional people whose doctors prescribed them opioid drugs to manage pain. Many will become addicted and start buying drugs off the street, putting themselves at risk of overdosing.  By some estimates, 4.8-million Canadians have opioid prescriptions and about one million are at risk from toxic products. More than 10,300 Canadians have died from opioid-related causes since 2016, according to Health Canada. It's enough people to reduce the average lifespan for the first time in a century.
The problem was out of control with no solution in sight. However, a growing community of doctors, researchers, advocates and patients – including Grinspoon – think cannabis may be the best medicine against the opioid crisis.
"Healthcare providers, whether they are pro-, neutral, or anti-medical marijuana, need to leave their prejudices outside the exam room," says Grinspoon, who kicked his addiction and is now a physician and teacher at Harvard Medical School and author of the memoir Free Refills: A Doctor Confronts His Addiction. "Once we are all on the same page, guided by evidence in new studies about reduced opiate use and adding medical marijuana to the pain relief arsenal, we can start helping patients to minimize their use of opiates."
One of the first, and most influential, studies suggesting cannabis was an effective alternative to opioid pain killers was published in 2014. It found that U.S. states that legalized cannabis had 25 percent fewer opioid overdose deaths than states that hadn't.
Since then other studies have backed up the results. Minnesotans who used opioids reduced their use by 63 percent over six months when they started using cannabis to treat chronic pain. A literature review by the U.S. National Academy of Sciences in 2017 concluded that "there is substantial evidence that cannabis is an effective treatment for chronic pain in adults." And a couple of Canadian studies found patients willingly substitute cannabis for prescription drugs, particularly opiates.
Maybe the most compelling study involved habitual opioid drug users in New Mexico. Of the participants who added medical cannabis 40 percent of them quit opioids, compared to 3.4 percent of study participants who declined cannabis. Those that didn't quit opioids but continued to use medical cannabis reduced their daily dosage by 47 percent. Those that didn't use cannabis at all increased their dose.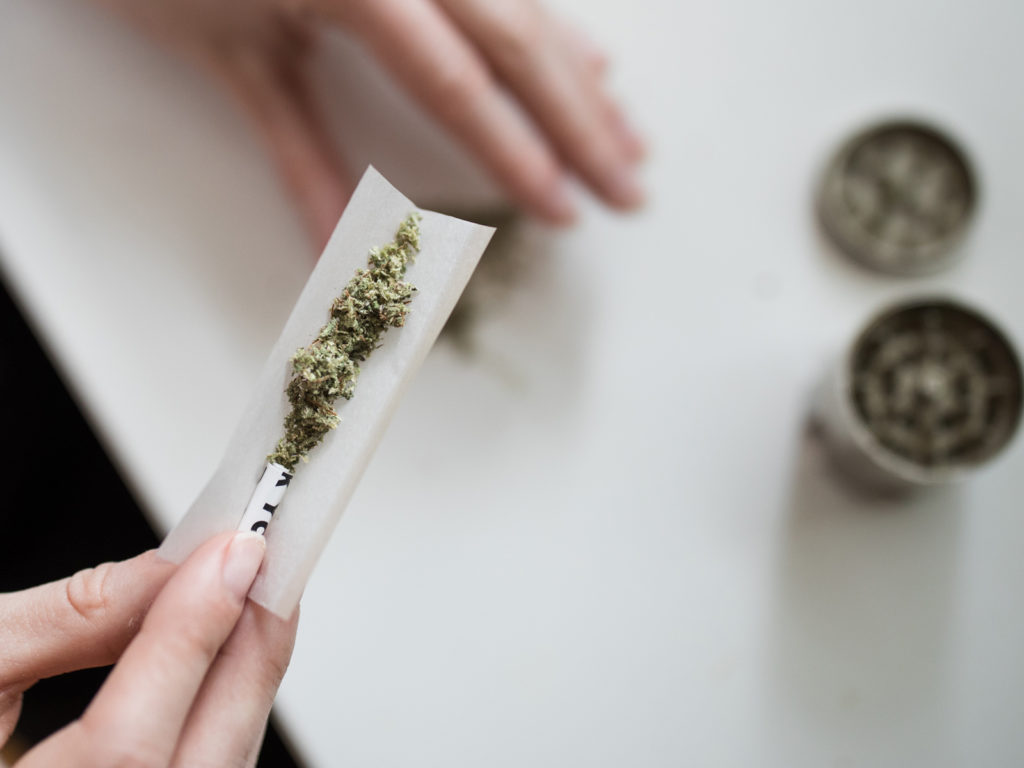 Medical cannabis opponents note that there are studies with conflicting findings – that cannabis use correlates to more opiate use – but dissenting science is in the minority, according to the Grinspoon.
He says research suggests opiates and cannabinoids target the same signalling mechanisms for drug tolerance, pain and dependence. Studies of rats found that THC stimulates similar endorphin production as opioids and interacts with opioids to prevent the development of tolerance and withdrawal symptoms.
It's enough evidence that an increasing number of jurisdictions are looking at cannabis as the best weapon against the opioid epidemic.
"If it was cancer or heart diseases, it'd probably be funded," he says. "But it's the stigma of addiction and we still struggle with it. It's a disease and we should look at it that way."
In Calgary, an opioid de-prescribing clinic is using cannabis to wean addicts off opioids. The waitlist to get into the program grows by 30 to 40 people every couple weeks, says Dr. Robert Tanguay, the Alberta lead on the opioid crisis. He's looking for funding to develop a clinical trial to show the effectiveness of the program.
"If it was cancer or heart diseases, it'd probably be funded," he says. "But it's the stigma of addiction and we still struggle with it. It's a disease and we should look at it that way."
In June, Vancouver city council directed its staff to allow the legal sale of low-cost cannabis for people looking for an alternative to opioids. Councillor Rebecca Bligh said many opioid addicts believe cannabis can help them with their addiction but can't afford to buy it from legal dispensaries. Earlier this year Health Canada reported that legal retailers are charging an average of 80 percent more than the black market price for cannabis, putting it out of reach for many patients.
That's why Vancouver lawyer John Conroy wants to see Health Canada add opioid addiction to the list of approved medical cannabis conditions. The move would allow doctors to prescribe cannabis for opioid addiction like they already do in several U.S. states.
"The opioid crisis is an emergency situation," says Conroy. "We know cannabis can prevent people from dying. We just need the government to get out of the way and let people access their medicine."
Did you like this article? 
Sign up for our newsletter to make sure you're in the know about all of our new product releases, contests and more.