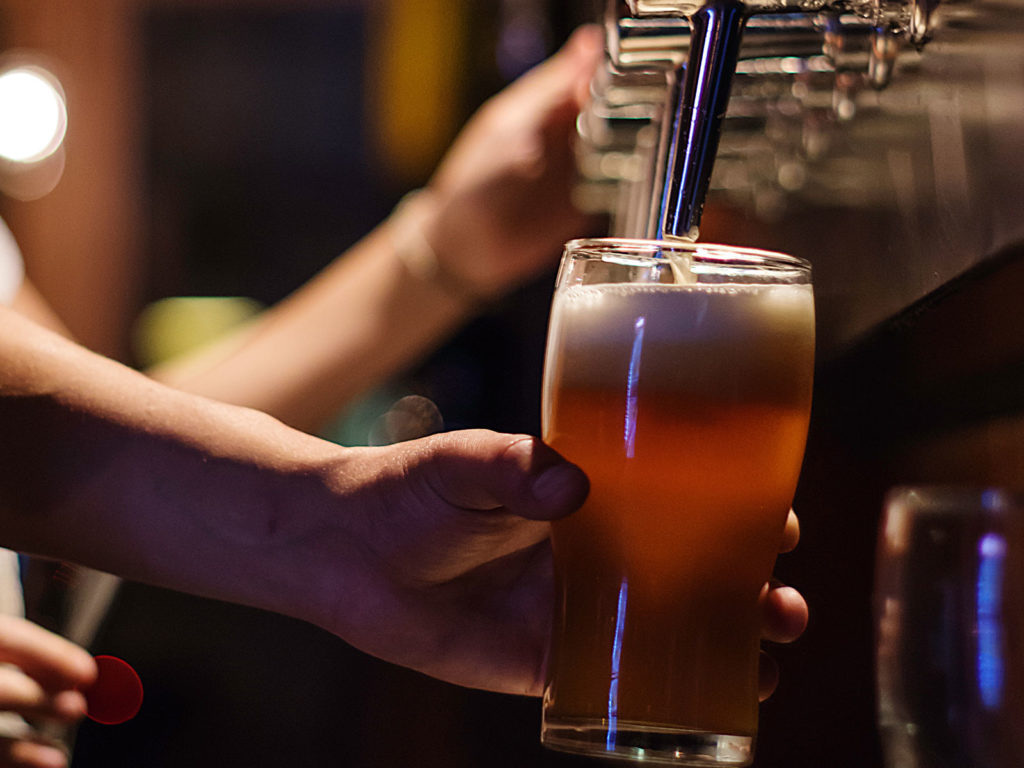 "At Nelson Brewing Company we try to make beer that's a reflection of our local culture, a Nelson vibe to it," says Simon Barna, the head brewer at the south-central B.C. brewery. "It's not a big secret that Nelson has a big pot-growing economy, so it made sense for us to make a cannabis-themed beer."
In the Harvest Moon Organic Hemp Ale, he uses toasted B.C. grown organic hemp seeds, like the ones available in grocery stores, along with malt and wheat to create a Kolsch style ale. Like all hemp products, there's only a minute trace of CBD or THC, the compounds that give cannabis many of its health benefits and psychoactive high, respectively. Never the less, the Harvest Moon was only supposed to be a summer special when introduced it in 2009, but instead it became a permanent member of the menu, won multiple Canadian Brewing awards and now the light, crisp and easy sipping ale is the brewery's number one selling suds in the summer.
"The connection between hemp and cannabis probably contributed to the popularity of the beer," says Barna. "Definitely people asked if they were going to catch a buzz from it, but if they did it had more to do with the five percent alcohol than the hemp seeds."
"Hops and cannabis are closely related cousins," says Barna. "They have a lot of similarities. I'm excited to see how we can play off their flavour profiles."
That may not be the case in the future. Nelson, along with pretty much every other brewery in the country, is considering how they can add cannabis's compounds and terpenes to their bevies. For brewmasters, it's an exciting opportunity to experiment. For beer lovers, the prospects are as cloudy as an unfiltered IPA.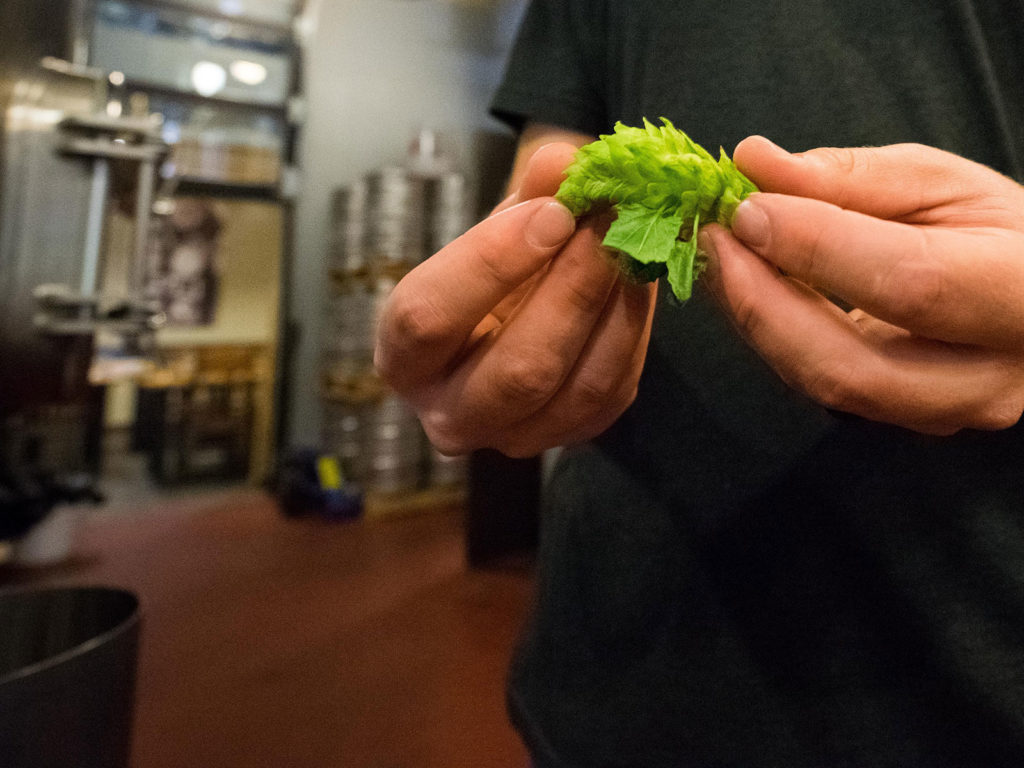 "Hops and cannabis are closely related cousins," says Barna. "They have a lot of similarities. I'm excited to see how we can play off their flavour profiles."
So are the big players. Molson Coors Canada is working on a CBD beer with Hexo Corp., a cannabis producer. Anheuser-Busch InBev, one of the biggest brewers in the world, teamed up with Tilray Inc., a global cannabis firm. And the maker of Corona beer has invested in Canopy Growth, a Canadian cannabis producer.
All face a few challenges turning cannabis into beer. CBD and THC are fat-soluble, meaning they don't mix easily in water-based drinks like beer. In addition, where it's easy for brewmasters to dial in alcohol concentration during fermentation, it will be harder to do the same with CBD and THC from a cannabis bud, says Andrew Costa, marketing manager at Cool Beer Brewing Company, an Ontario craft producer. That's why Cool Beer, like most breweries, is looking at adding CBD and THC oil to beer, rather than brewing a cannabis stout.
"With the oils, you can add any flavour of any cannabis strain into the beer," Costa says. "Or with just CBD you can add no taste at all. And you can have very fine control over the concentrations."
The exception is Province Brands, one of the only brewers in North America looking to ferment with the cannabis plant. The Toronto brewer has developed a proprietary method of making beer right from the waste of a cannabis growing operation.
"Our beer is brewed from the stalks, stem and roots of the cannabis plant," says Dooma Wendschuh, CEO and co-founder of Province Brands. "The flavour is dry, savoury, less sweet than a typical beer flavour. The beer hits you very quickly, which is not common for a marijuana edible."
Province Brand has signed agreements with several Canadian breweries to produce cannabis beers for them.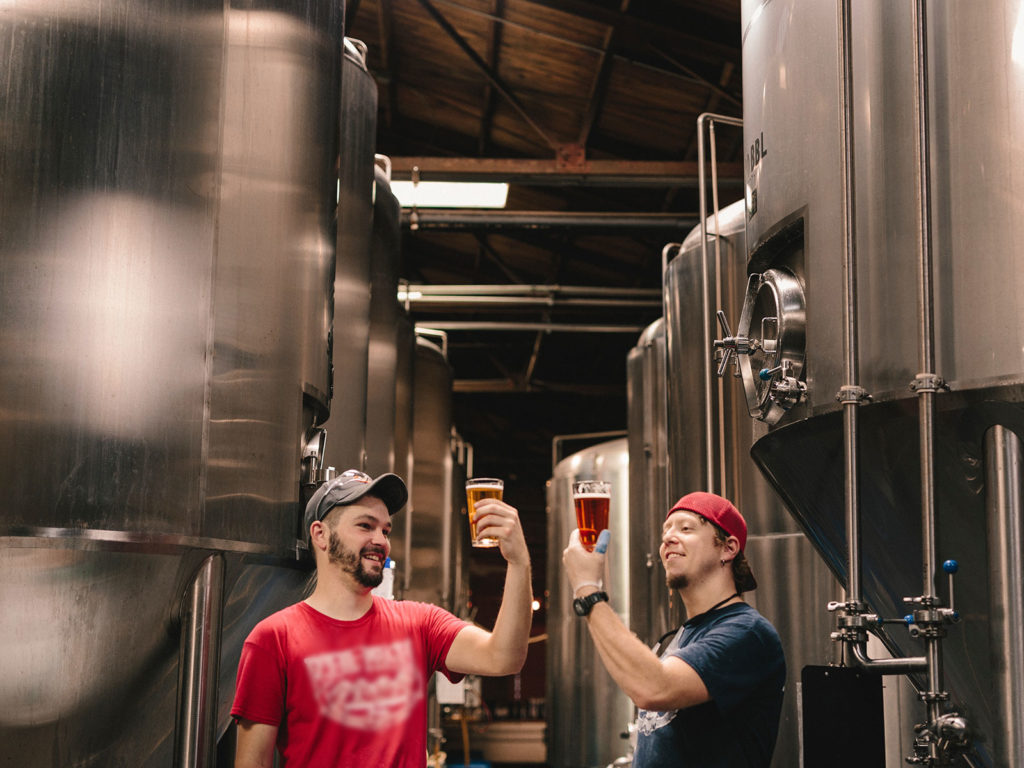 No matter the method no cannabis beer is available for sipping just yet. The legalization of cannabis beverages will happen later this year when the federal government rolls out the second portion of the Cannabis Act, which includes drinks and edibles.  There's a lot of uncertainty about the details of the new rules including things like THC concentrations or point of sale (liquor store or dispensary). One thing brewers are pretty sure about is that Health Canada won't allow any mixing of CBD or THC with alcohol.
That presents a challenge to micro-brewers like Nelson. Removing alcohol from beer, through filtration or reverse osmosis, involves a significant investment in infrastructure. And the non-alcoholic beer-swilling market hasn't traditionally paired with the flavourful beers craft brewers tend to produce, says Nelson's Barna. Still, he thinks cannabis beers present an opportunity to tap into new markets.
"It's certainly been a topic of our sales meetings," he says. "There's a lot of excitement. We love innovation in the craft beer world."
Whatever they end up producing, Barna says it will stick with Nelson's formula for success: all organic ingredients and a tilt to their Kootenay culture. That pretty much guarantees success for whatever cannabis product they create.
Did you like this article? 
Sign up for our newsletter to make sure you're in the know about all of our new product releases, contests and more.