The 4-1-1 on 420 travel.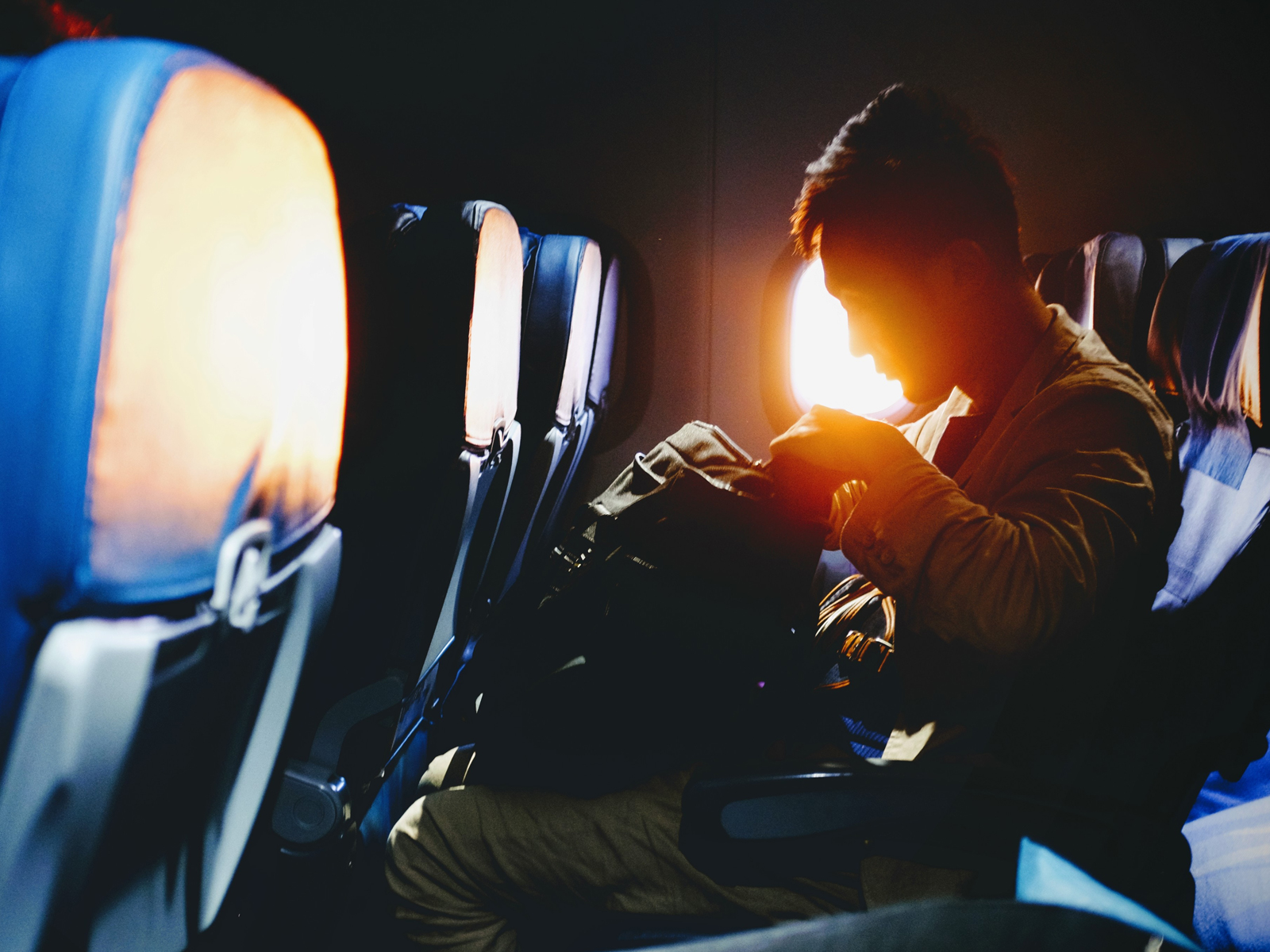 The skies just got a little friendlier, at least in Canada. The Cannabis Act didn't just make consuming marijuana legal, it also made it possible to fly with it in the country. But before you pack your baggie read the safety card.
"No doubt things have changed dramatically for travellers now that cannabis is legalized," says Susan Catto, a travel expert at Travelzoo, a Canadian travel deals website. But her advice remains unchanged: "pack carefully."
In Canada adults can carry 30 grams of dried cannabis in their checked or carry-on bag on domestic flights. That's about 60 joints or two hands full of bud. You'll need a calculator to convert that into other legal forms: according to the Department of Justice one gram of dried bud is equivalent to 5 grams of fresh, 0.25 grams of concentrate, 15 grams of home-made edibles and 70 grams of liquid (https://www.justice.gc.ca/eng/cj-jp/cannabis/). Other forms of cannabis, like commercial edibles, remain illegal and aren't allowed on flights.
Screening happens at the usual airport security points. For carry-on Canadian Air Transport Security Authority suggests passengers carry cannabis in a clear sealable bags. CATSA considers cannabis oil a liquid, so it has to be in 100 mL or less containers and carried in a one litre Ziplock. 
Catto recommends the same for checked bags.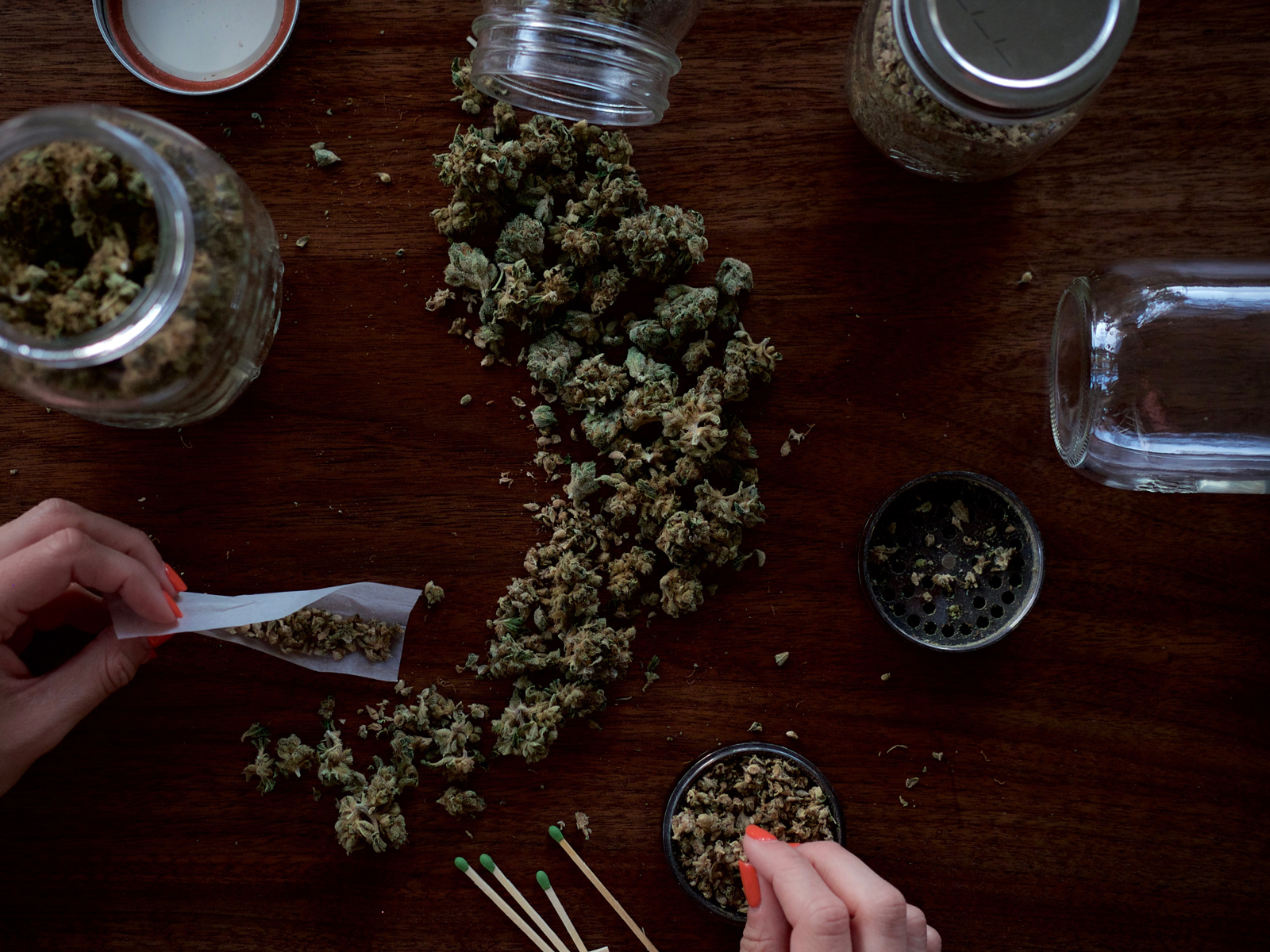 "Use airtight containers, because you don't want your suitcases to pick up the scent of cannabis" says Catto. "I'd go so far as to recommend using different bags for domestic and international travel, so you don't draw the attention of sniffer dogs abroad." 
Around the airport, the same rules apply for smoking and vaping cannabis as for tobacco, limiting it to designated spots. Careful how much you consume because inebriation is grounds for getting kicked off a flight. And remember different rules apply in different parts of the country.
For instance, "In some provinces, cannabis use is regulated much like smoking—so you can use it in public—but other provinces restrict cannabis to private property," Catto says. And in Alberta 18 year olds can purchase cannabis but it's 19 almost everywhere else. 
The federal government sums up of the various provincial regulations here: https://www.canada.ca/en/health-canada/services/drugs-medication/cannabis/laws-regulations/provinces-territories.html
Another thing to keep in mind is that medical emergencies, mechanical failures, weather or even unruly passengers can force a domestic flight to land at an U.S. airport where cannabis remains illegal. 
In those circumstances, "if you are refused entry into a country because you have cannabis in your possession, you alone will be responsible for the consequences, including for payment of your return trip home," warns Air Canada. https://www.aircanada.com/ca/en/aco/home/book/travel-news-and-updates/2018/cannabis-travel.html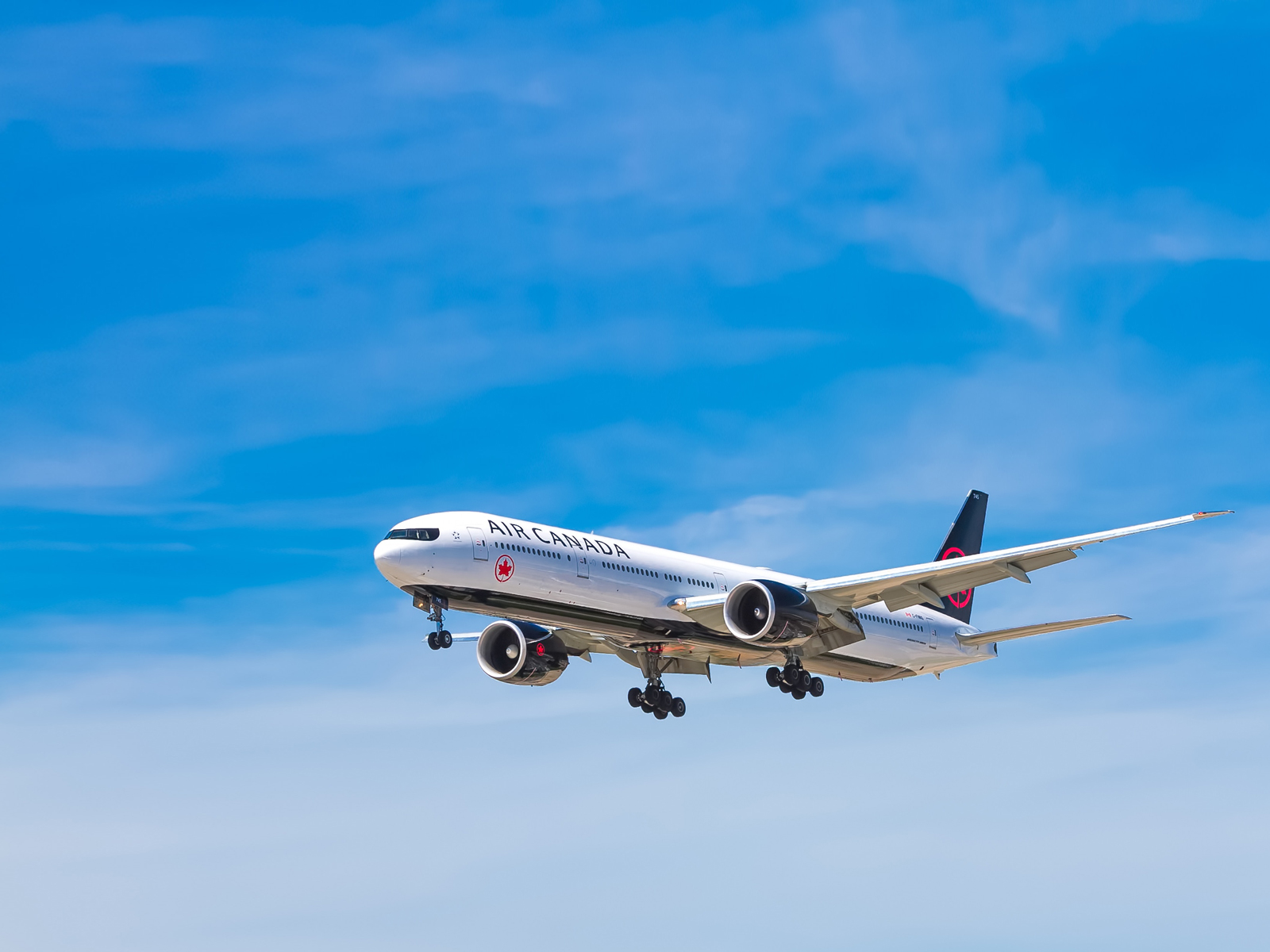 Plus, it remains illegal to carry cannabis across the Canadian border, even if the destination is cannabis friendly. CATSA says if security agents find cannabis on passengers boarding international flights they will advise them of the dangers. But in the end it is traveler beware.
There remains a lot of questions and uncertainty around flying with cannabis, notes Catto. She expects most travellers will be wary at first, but over time the idea will become more comfortable. That's when flying with cannabis will take off.
"I anticipate a boom in cannabis-related tourism in Canada." 
"I anticipate a boom in cannabis-related tourism in Canada," she says. "We already hear anecdotes from our team…where it is already legal, of a tourism boom. I think we can expect the same here."
Did you like this article? 
Sign up for our newsletter to make sure you're in the know about all of our new product releases, contests and more.